A Fair Advantage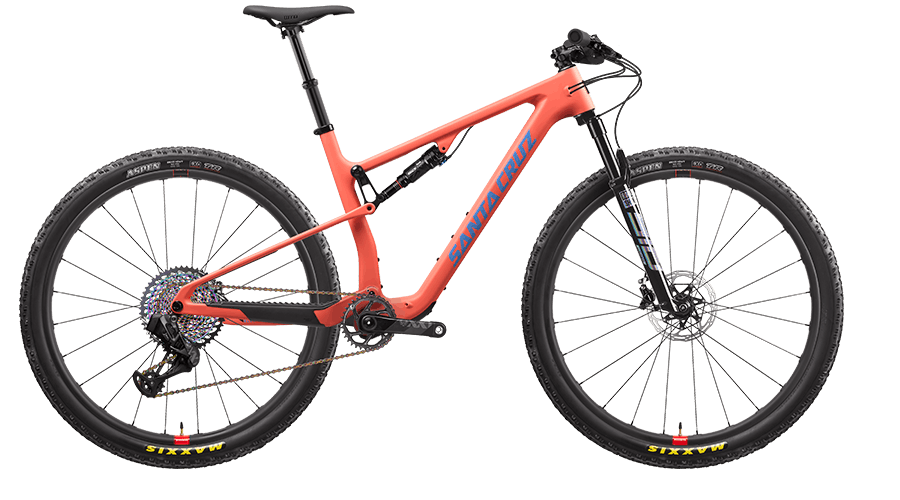 Each weekend, at race venues the world over, there is one rider who gets hoisted upon the shoulders of the crowd and carried to the podium. Or at least leaves with a water bottle as their prize. And between each of those races, innumerable wannabes are putting in the hours on the rollers and in the gym all because they want to feel what it's like to take the win. They know that to beat the pack every advantage needs to be acquired. That's where the Blur fits in.
Santa Cruz tapped into everything learned from years of making the highest quality carbon full-suspension bikes so that they could put as little (weight) as possible into the Blur frame. The trim frame and super-efficient Superlight™ suspension will be the key to translating your input into competition beating performances.
But the Blur isn't just for the short track. Two water bottle mounts within the front triangle should keep chuggers happy. And the high quality fit, finish and carbon construction promises multi-day racers a worry free existence—meaning there's no fiddly proprietary parts that could leave you stranded on the TA or Whaka100. The carbon frame, while being light, is made to go the distance and as always the legendary Santa Cruz lifetime warranty and Rider Support team has got your back.
The Blur isn't guaranteed to make you a race winner but being the lightest, full-suspension carbon XC bike they've ever made (Approx 23lb as complete. Blur frame is 289g lighter than the previous model) it might be the difference between claiming first place...or just crossing the line.
Wheel Size: 29"
Front Travel: 100mm or 120mm
Rear Travel: 100mm or 115mm
---
Please contact us for pricing and availability.
As well as manufacturer-specced models, we can completely customise your bike's component build.