A little bit (cross) country. A little bit rock and roll.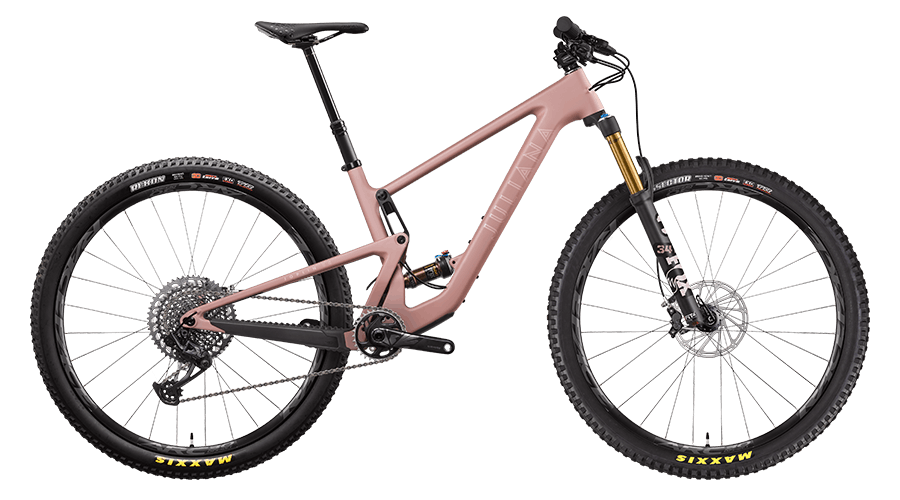 The Joplin is a bit of an XC wild child, a light bike that's heavy on capability with a "let's go" attitude to any trail.
Let's go fast. Let's go far. Let's go until your legs are ready to give up, and then go some more. Let's make every second count. Let's carve rides out of busy days and put those lines on the map on your done list.
The Joplin's 29-inch wheels and lean frame float over washboard bumps with the same ease it devours jagged ledges. A geometry bred for long days in the saddle is blended with 130mm of travel in the front and 120mm in the rear, creating a capable climber that doesn't flinch when roots get ragged and rocks start to roll. The lower link VPP suspension offers a responsive pedaling platform that's ready to get up and go the moment you are. Whether you're flossing rock gardens or making the rider in front of you your next hare, the Joplin is one rapid little trail fox that will take you farther than you thought you could and give you the confidence to go bigger than you thought you would.
With a size range that starts at XS, this bike brings big-wheel benefits to those of us in the fun-size category too. And yes, every size in the line fits a water bottle inside the main triangle because XS doesn't mean "do things by half". Tying up the package is a range of component builds that weave the line between fun and fast, creating a bike that's ready to race the distance or just race the clouds home.
So, what are you waiting for? Let's go!
Wheel Size: 29er
Front Travel: 130mm
Rear Travel: 120mm
---
Please contact us for pricing and availability.
As well as manufacturer-specced models, we can completely customise your bike's component build.