The ultimate power-wheeling, bump-chewing sidekick.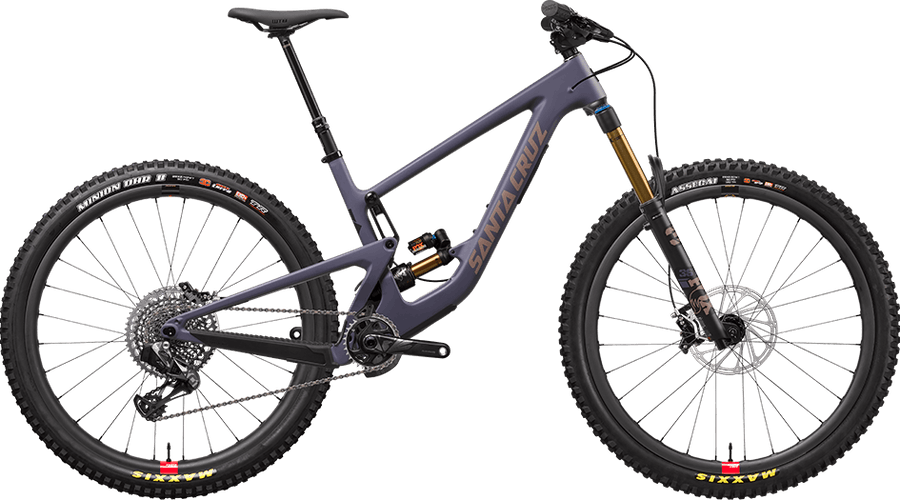 The Megatower is the fusion of big wheels and the biggest-hitting suspension system. It's a modern day brawler, as suited to diehard racers as it is to riders wanting to conquer their hometown trails.
Tracing its roots to the Hightower, and now featuring the lower link-driven VPP suspension derived from the V10, the Megatower is the most capable, confidence-inspiring 29er trail bike in Santa Cruz's line-up. The lower-link mounted shock configuration – designed for compatibility with both air (160mm fork) and coil shocks (170mm fork) – provides a progressive shock rate that has unmatched traction and bottom out resistance, making it ideal for taming the longest descents and rowdiest hits.
In order to make the Megatower stride confidently across the globe it has an enormous amount of clever adjustability hidden in its bones. A tidy and concealed flip chip in the lower-link adjusts bottom bracket height and changes progressivity of the rear suspension. A second, in the rear dropouts, allows for a 10mm fore-aft adjustment in chainstay length to dial in the rider's rearward weight distribution - either set for play or for stability. The flip chips are a robust mechanism for riders looking to tune their ride according to their needs without compromising reliability and durability. No wackadoo mousetraps and frail proprietary shocks here.
The Megatower isn't all fight and fury, it's smart and savvy too. It has a sharp, 76-degree seat tube angle for winching to the top of the kinds of descents where having a roomier cockpit and a 65-degree head tube angle will come in handy. And you can still carry around a full water bottle inside the frame (even with a piggyback shock), and the frame is well protected with a shock fender, shuttle guard, downtube protector and ribbed chainstay protector.
Wheel Size: 29er
Front Travel: 160mm
Rear Travel: 160mm
---
Megatower CC S Kit, Rockshox Super Deluxe Select+, Fox 36 Performance 160. $10,650
Megatower CC X01 Kit, DHX2 Coil, Fox 38 Factory 170. $13,490
Megatower CC frame only, with Fox DHX2 Factory or Coil Shock. $6,990
If you're after a Santa Cruz build kit that isn't shown, contact us for pricing and availability. Here at Bike Culture, we can also completely customise the build for you.
Pricing current at time of publication. Please give us a call or email to check current pricing and availability. Or better still, call in to the shop to see for yourself!