Mike Metz
Mike started riding a bike like a lot of Kiwi kids and has never stopped. He started racing BMX at 13 and moved into MTB in 1994 when he entered (and won) his first race – the Bay Champs Downhill. Loving the different terrain, ever changing tracks and especially roots, rocks, and technical challenges.
Mike has been working and learning his craft in bike shops since leaving school. Bike Culture is about far more than owning a bike shop, it's a complete, dedicated lifestyle.
Racing Highlights include multiple XC, DH, Dual Slalom and Enduro titles at national level in Elite and age group categories. The definition of multi-talented!
A long-term Rotorua resident, (with some of the best tracks in the country on his doorstep), Mike enjoys trail riding in Rotorua and the surrounding areas with occasional competitive outings in XC, Downhill and Enduro racing. His most recent race results including winning National DH Champs in Masters 2 class and winning the prestigious 2W Enduro age group class.
Favourite Tracks:
In Rotorua: Hot X Bun
In NZ: The Heaphy
Overseas: Porcupine Rim, Utah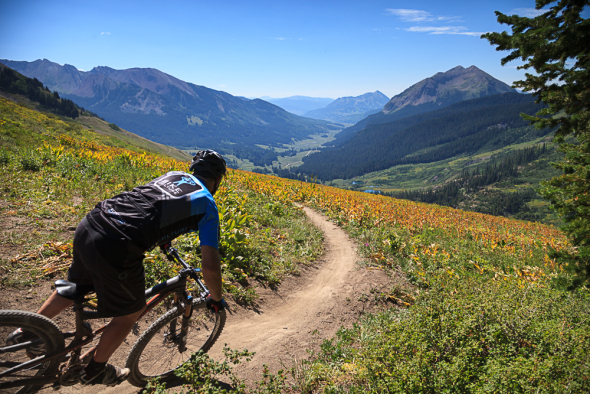 On the 401 trail in Crested Butte, Colorado.
CONTACT
6c Tarawera Road. Rotorua
Ph: (07) 343 9372
Email: bikeculture@outlook.co.nz
Hours: Tues-Fri 8am-5pm
EMAIL SUBSCRIPTION
Click to subscribe to this blog and receive notifications of new posts by email.