All the travel and MX wheels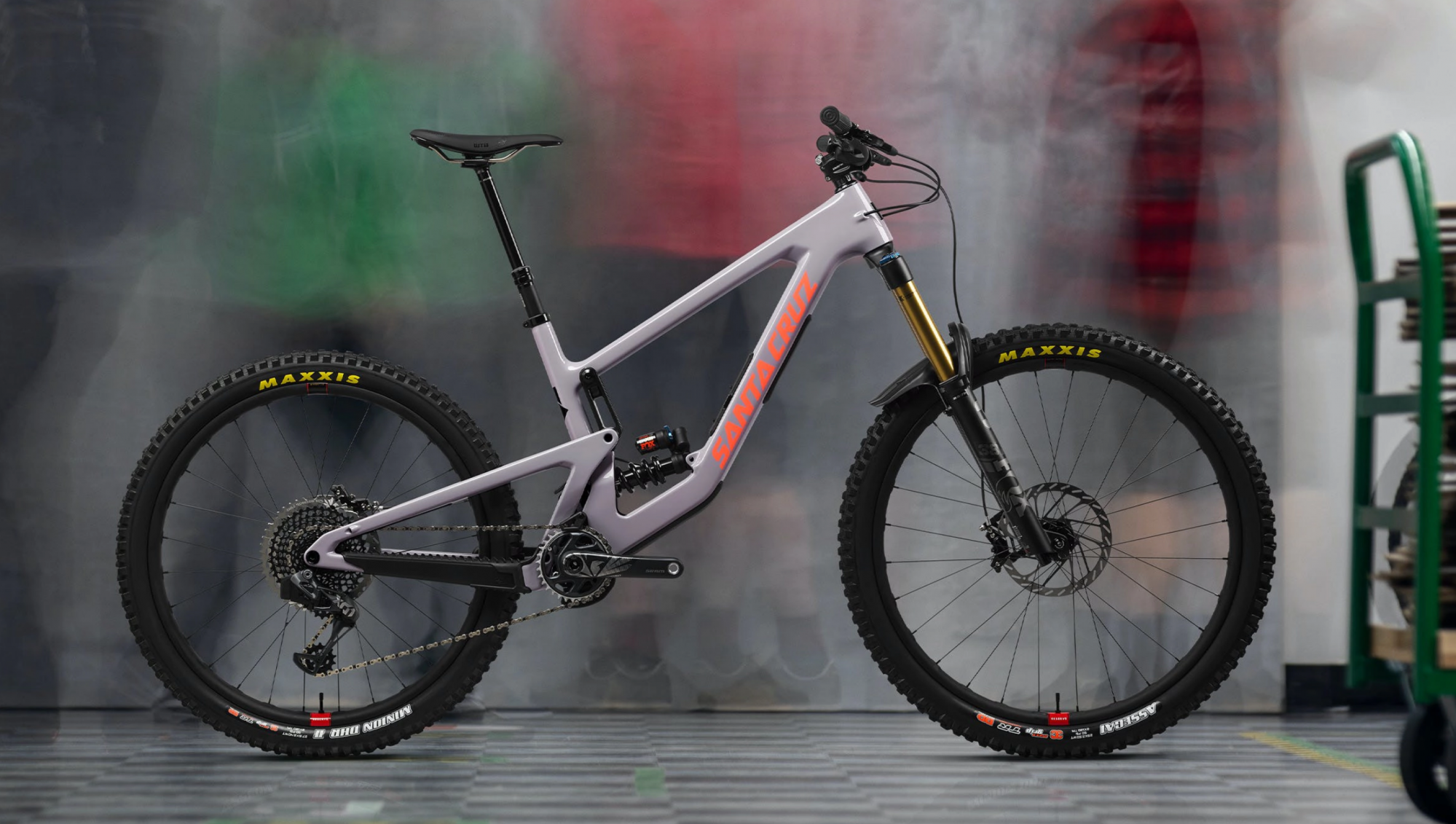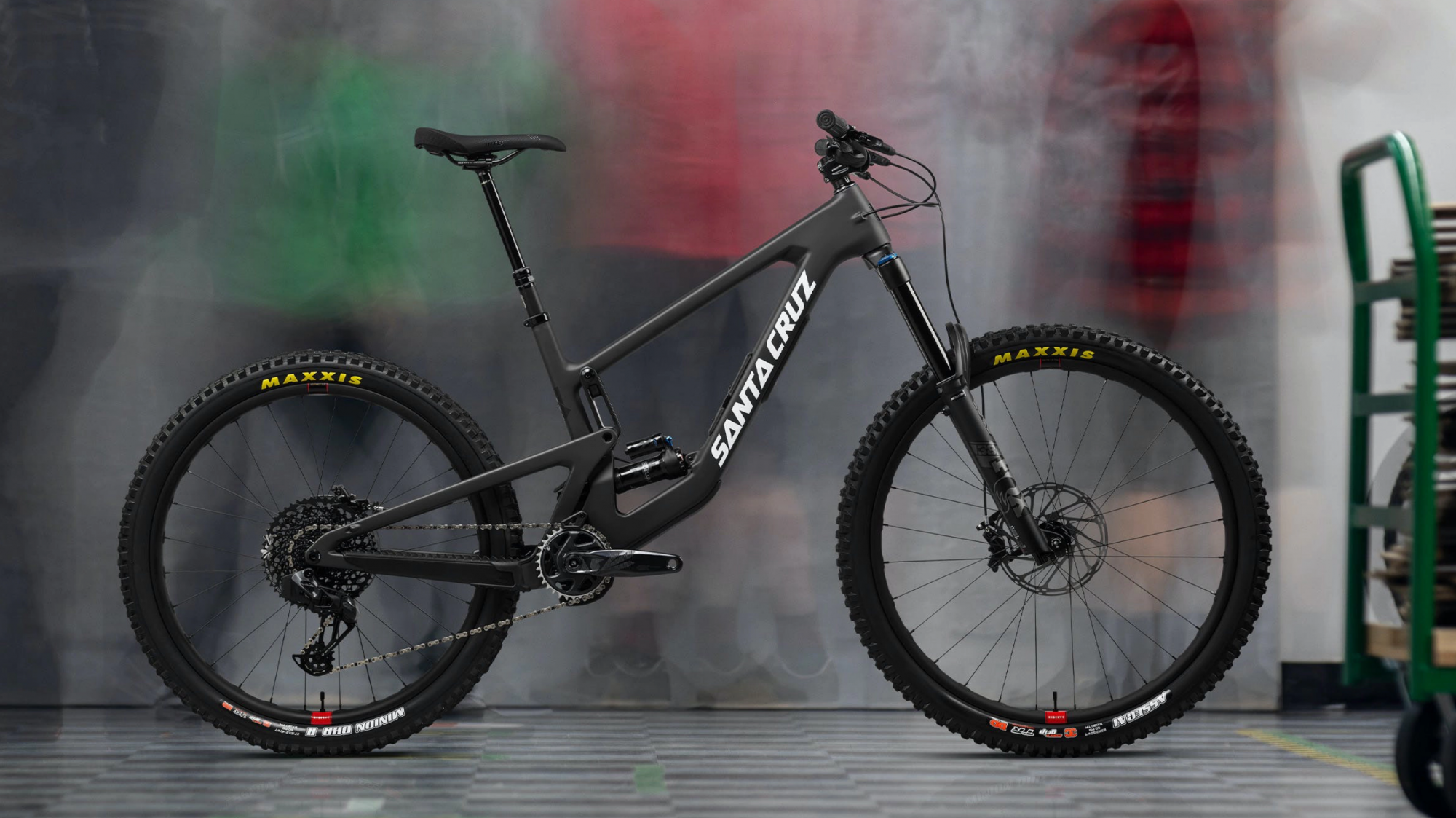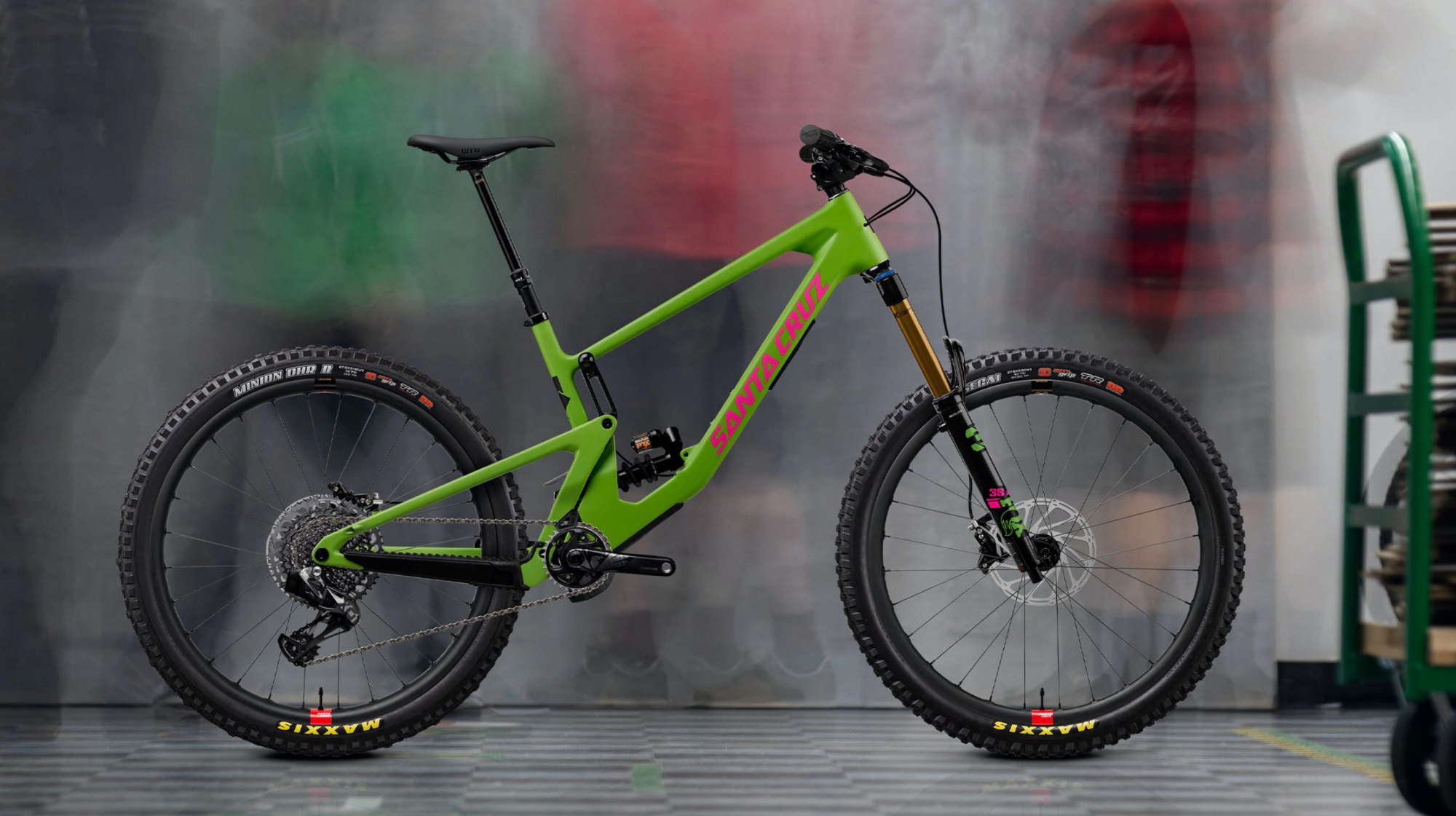 Load up the van, hit the road, climb a mountain, hammer it back down, huck the gap, throw the bike back in the van, drive to the bike park and do laps on laps. Hell, you could even rock up to the startline of the world's wildest races. The Nomad's forte is being ready and willing to go wherever, whenever. The only thing it needs is a rider willing to press send.
The mixed wheel configuration of a 29-inch wheel up front provides traction and stability, while the 27.5-inch rear wheel allows for quick back wheel steering and lifting. Mixing the best of both worlds.
Chainstay length and seat angle are matched to the frame size (STA steepens and rear centre grows as frame size increases) so that every rider, no matter what height, gets the same balance of geometry and handling characteristics.
In the Low position, the shock rate becomes more progressive, particularly at the end of the stroke, and there's some bottom-out resistance to be gained. In the High setting, the bike rides a little higher in its travel and supplies the rider with more mid-stroke support.
Bigger riders means bigger stresses on bigger frames. So Santa Cruz tailor stiffness for every size to make sure everyone gets the same ride quality.
Place your ride essentials securely beneath a new high-quality latch and panel in the Nomad's downtube. The Glovebox comes with a fitted Tool Wallet and Tube Purse to keep your tools close to hand.
The details are completed by a neat mud flap to protect the rear shock plus tidy cable routing within the frame and swingarm, and rubberized DT protectors to shrug off strikes.
Wheel Size: MX
Front Travel: 170mm
Rear Travel: 170mm
---
Please contact us for pricing and availability.
As well as manufacturer-specced models, we can completely customise your bike's component build.