Sizzle and Pop - at a friendlier price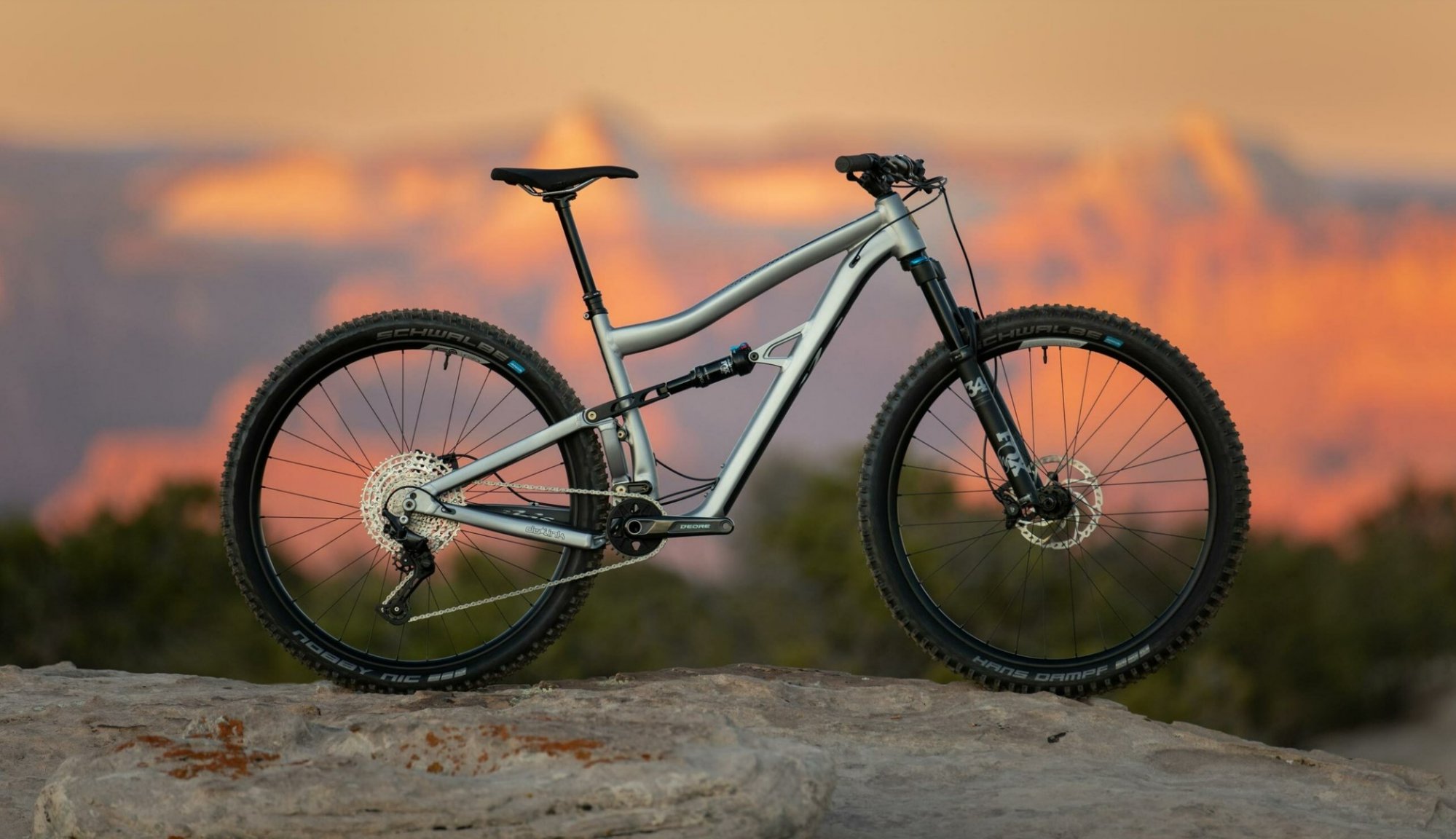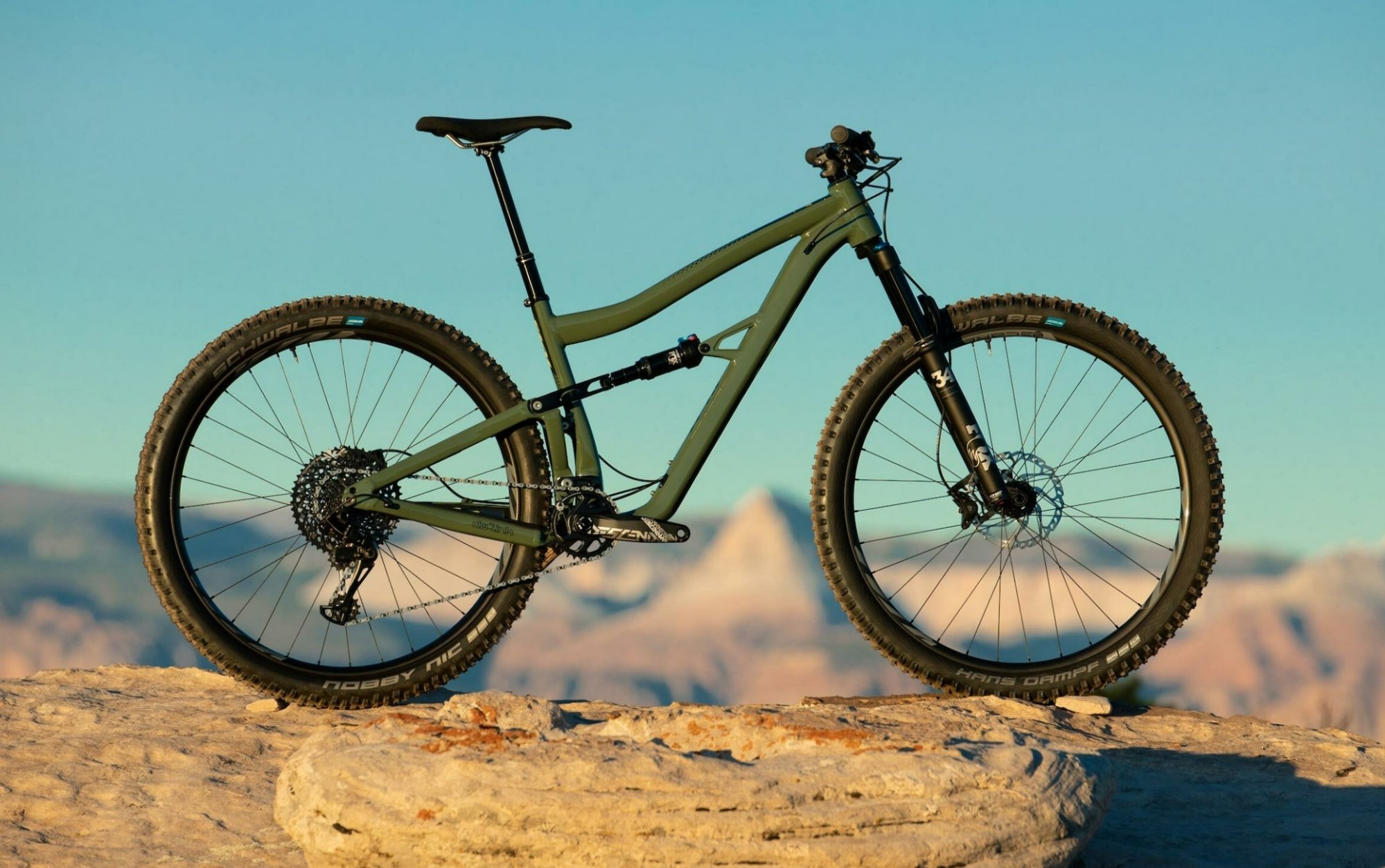 The Ripley AF is Ibis' beloved, category-defying, short-travel, singletrack-scorching Ripley - rendered in aluminum, with more aggressive geometry. All the sizzle and pop of the carbon Ripley, now available as a complete bike at an even friendlier price.
MODERN GEOMETRY, PRECISE HANDLING
A trail-friend­ly 65.5‑degree head angle and short (44mm) off­set 130mm fork com­bined with 29" wheels makes for a super plant­ed but still play­ful front end feel. A 76-degree seat angle puts your pow­er direct­ly to the ped­als, while the short chain­stays and ped­al-friend­ly dw-link kine­mat­ics deliv­er that pow­er with­out squan­der­ing a sin­gle watt.
DW LINK SUSPENSION
Ibis have a 15-year col­lab­o­ra­tion with Dave Wea­gle - yielding yet anoth­er bike with unpar­al­leled climb­ing effi­cien­cy and tractabil­i­ty. Incred­i­ble snap and respon­sive­ness are its trade­marks, and a whole mess of plush, chun­der-eat­ing, down­hill-crush­ing good­ness gets thrown in for good mea­sure. Wrap that togeth­er and you get the best sus­pen­sion you'll find any­where. It's that good.
LONG DROPPER POST
The Rip­ley AF frame is designed with clear­ance for long drop­pers in mind.
PICK YOUR SIZE
Ibis use words like small, medi­um, and large to describe their siz­ing because it's easy to under­stand, but ultra low stan­dovers give you the abil­i­ty to size your frame based on reach and preference.
2.6" TIRE CLEARANCE
Ibis pio­neered the wide rim rev­o­lu­tion a few years ago and inspired a new crop of wider 2.4" — 2.6" tires. When paired togeth­er, this com­bo can be run at ultra-low pres­sures that pro­duce elbow-drag­ging cor­ner­ing trac­tion with­out sac­ri­fic­ing speed.
REMOVABLE ISCG-05 MOUNT.
There if you want it, remov­able if you don't.
SEVEN YEAR WARRANTY
Ibis stand behind their prod­ucts. If it's their fault, they'll fix it. Ibis alu­minum frames are backed by the same 7 year war­ran­ty and excel­lent cus­tomer ser­vice as our car­bon products.
---
Wheel Size: 29"
Front Travel: 130mm
Rear Travel: 120mm
Please contact us for pricing and availability.
As well as manufacturer-specced models, we can completely customise your bike's component build.