Rob Smail
Rob's journey with mountain bikes began over 30 years ago when he rode a Diamond Back Apex—an era when full rigid bikes were all that were available. Based in Auckland at the time, he started riding in Riverhead, long before bike parks existed and when Woodhill had no trails to offer.
Having worked in bike shops since the mid-90s, Rob decided it was time to open his own shop in 2007 and do things his way, with a focus on providing the highest standard of servicing. Teaming up with like-minded business partner Mike Metz, Bike Culture was born.
Rob was part of the crew that built the legendary Hot X Buns track in Rotorua and played a crucial role in the construction of Hatu Patu and Kung Fu Walrus trails. Over the years, he has dedicated significant amounts of time to trail maintenance.
In addition to his trail work, Rob devoted countless hours as the Trail Manager for the Rotorua Mountain Bike Club during the development of Rotorua's trail network before the formation of the Rotorua Trails Trust. He also volunteered his time to manage the construction of the Dodzy Skills Park, in memory of the late James 'Dodzy' Dodds.
Since then, Rob has raced extensively and ridden throughout New Zealand, as well as in Europe, Canada, and the USA. His adventures have spanned various disciplines, including mountain biking, bikepacking, gravel biking, and cycle touring.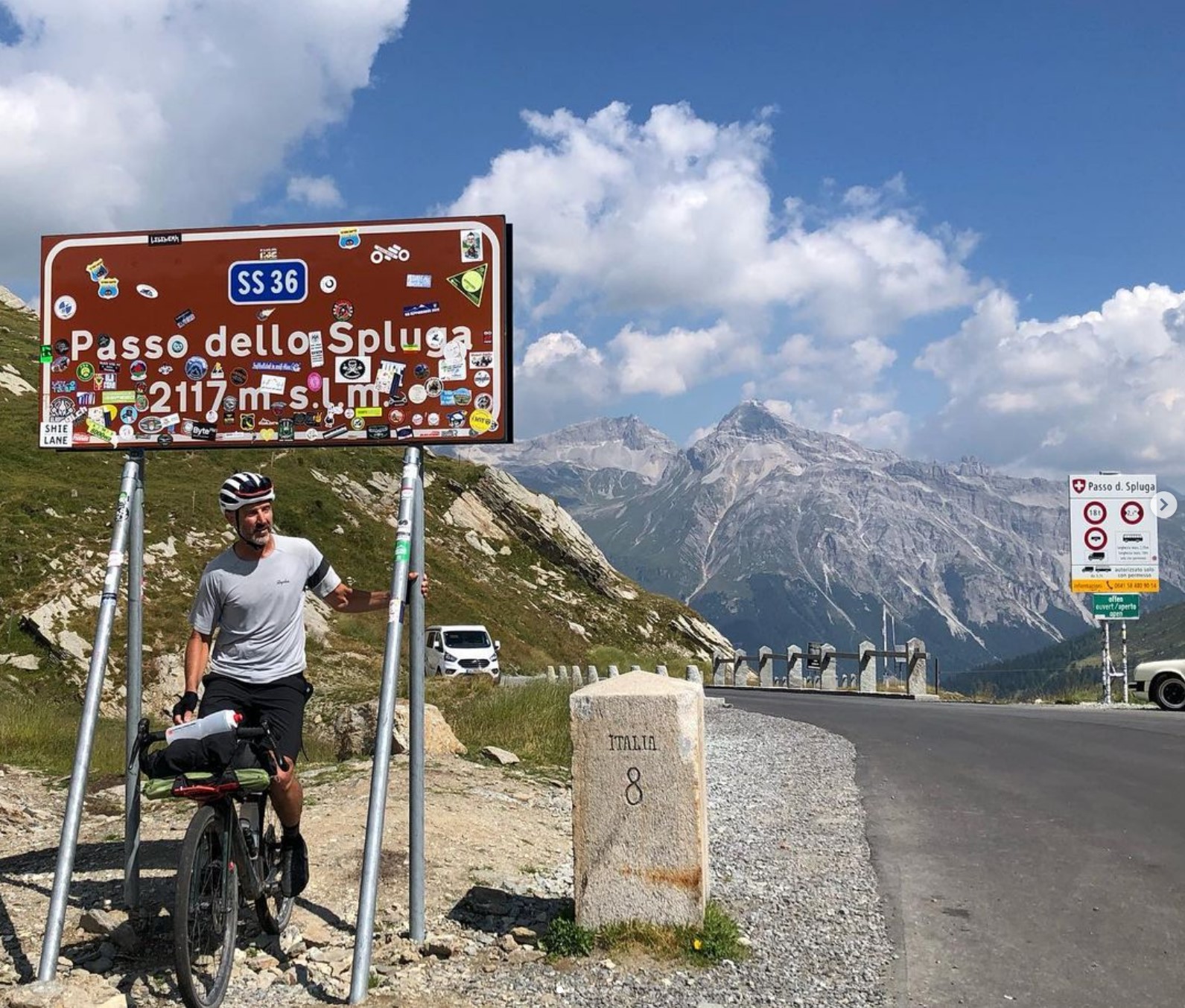 Rob adding a BC sticker to the Splügen Pass 2,117m sign.
1,800m of vertical ascent over about 30km on a recent cycle touring adventure through Switzerland and Italy.
As well as his podium results in national downhill races and highly competitive Rotorua Enduro events, Rob has accumulated a wealth of experience in recent years with gravel riding, bikepacking, and cycle touring both in New Zealand and internationally.
Riding is Rob's true passion. Whether it's embarking on a leisurely 185km day trip to commemorate a birthday, exploring the Waikete Valley on an easy (for him) 100km ride, or venturing on overnight gravel rides to discover the beauty of Coromandel, Raglan, or more distant epic routes in the South Island, he lives for it. When he's not on his bike, he's already planning his next adventure.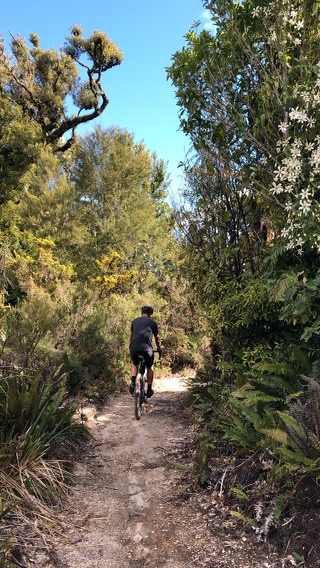 Having unique trails like the Western Okataina Walkway (WOW) on Bike Culture's doorstep makes for epic gravel loops. The native bush singletrack is a favourite to include in routes along with the gravel, forestry and quiet country roads of the region.
While Rob primarily focuses on epic gravel rides and bikepacking trips these days, he remains a force to be reckoned with on the mountain bike, regularly hitting the trails. A recent highlight was his participation in the Whaka Miler—a grueling 160km race with over 4,000m of vertical gain on Rotorua's trails. Rob chose to tackle it on his singlespeed bike for an added challenge because, you know, 160km of singletrack is too easy. He still finished at the pointy end of the field!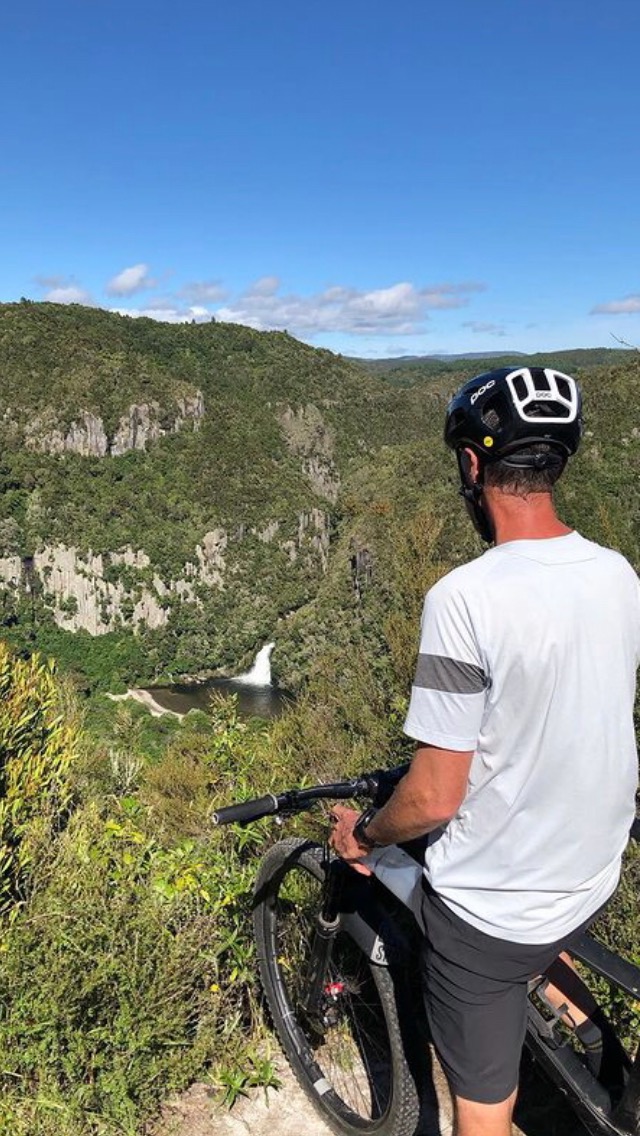 Ah, the serenity. Rob taking his belt-drive Spot singlespeed for an outing on the Waihaha track.
CONTACT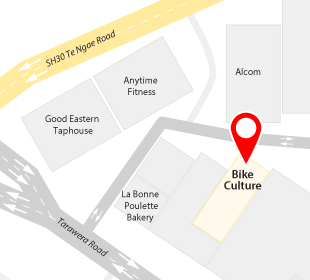 6c Tarawera Road. Rotorua
Ph: (07) 343 9372
Email: bikeculture@outlook.co.nz
Shop hours
Monday: Closed
Tuesday: 8am - 5pm
Wednesday: 8am - 5pm
Thursday: 8am - 5pm
Friday: 8am - 5pm
Saturday, Sunday: Closed.
(We will be off on an adventure with our bikes)
We recommend you call or email in advance to book in for the workshop.