Rob Smail
Rob has been riding mountain bikes for over 25 years when he brought a Diamond Back Apex (back when full rigid was all you could get). Being in Auckland, his first riding was in Riverhead, long before bike parks were around. Rob has spent time riding and racing while in Europe, Canada and the USA including epic day rides, exploring the mountains on and off the beaten track.
Rob started working in bike shops back in 1995 and in 2007 decided it was time to open his own shop and do it the way he wanted it done.
Rob looks forward to Daylight Savings every year so he can ride for longer. He isn't phased about racing these days but does like to go fast up and down hill. In recent years he has raced Downhill (and podiumed at national rounds). He hasn't been tempted to do any Enduro style events yet, he figures he rides every trail ride at 100% effort on the descents anyway!
Rob was one of the crew who built the legendary Hot X Buns track in Rotorua, and over the years has put in huge amounts of time with maintenance and spadework.
Rob now devotes many hours of his time on an unpaid-volunteer basis as Trail Manager for the Rotorua Mountain Bike club. Many hours. Many, many hours! He is that passionate about riding and making use of his hard-won experience. He also donates time to managing the build of the Dodzy Skills Park which is past its initial funding and planning phase and about to kick off with the first build stage. RIP Dodzy.
Favourite Tracks:
In Rotorua: Hot X Bun and Tuhoto Ariki.
In NZ: Craigieburn
Overseas: St Moritz, Switzerland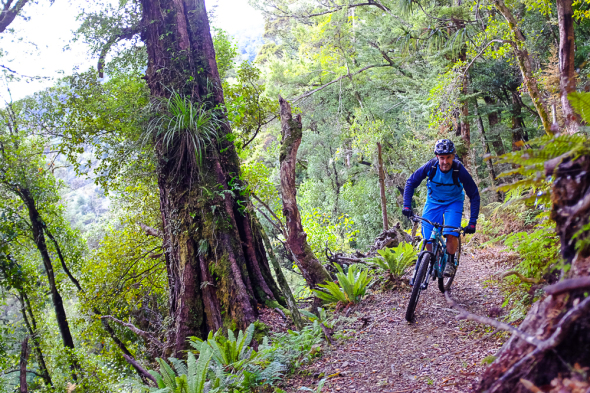 On the Moerangi trail, home away from home for the BC crew most of summer, and much of winter as well!
CONTACT
6c Tarawera Road. Rotorua
Ph: (07) 343 9372
Email: bikeculture@outlook.co.nz
Hours: Tues-Fri 8am-5pm
EMAIL SUBSCRIPTION
Click to subscribe to this blog and receive notifications of new posts by email.